10 juillet 2010
6
10
/

07
/

juillet
/

2010
19:43
I'm taking part of the course of Shelley Klammer, Collage for self discovery.
My first attempt at spontaneous collage :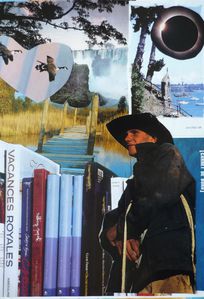 I'm flying into the unknown. What's behind the waterfall ?
You only see my crown, behind the darkmoon.
Would you pray with me near the sea ?
Would you read me to the dawn ?
I can see what's inside, I can see what's behind,
I'm the keeper of the self, I'm your guardian, you're safe.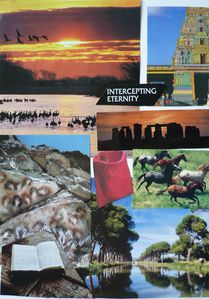 A heart's beating behind the stone
inside the crown
Riding accross the wilderness
intercepting eternity
we left our traces on the wall
handwrote the book of our turmoil
escaping along the river